Podcast 9 – Christian Families in a Sexualized World
SUBSCRIBE TO THE CHRISTIAN HOME AND FAMILY PODCAST
EPISODE #9
Christian Families in a Sexualized World (Dealing with sexual temptations and family life)
This episode is "PG-13" rated… so I suggest that parents remove young children from the room who may overhear this episode. Thanks!
SUMMARY OF TODAY'S PODCAST
A conversation with Brad Hambrick, Pastor of Counseling at Summit Church in Raleigh/Durham, NC. We discuss the difficulties that Christian families face in our sexually charged culture, and the particular struggles that exist. Topics include seminars available through Summit Church (False Love / True Betrayal), how the sexual nature of our culture impacts Christian men, women, and children, How sexual tempation and sin threatens the development of a Christ-centered home, sexual hazards, Parents talking to their children about sexual things, the benefits and drawbacks of technological safeguards, and what to do if you are battling sexual temptation.
Links & Resources mentioned in this podcast: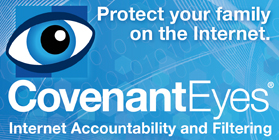 ** These resources are affiliate links – you pay the same price, but part of your purchase goes to support the ministry of Christian Home and Family. Thanks!
A brief reminder:
I'd love to do some future episodes that are "Q & A" in nature, regarding anything related to living as a Christian family. Please submit YOUR questions to me in any of these ways.
The music track used in the Christian Home and Family Podcast is entitled, "
Midian
" and is from Adam Rey's instrumental album 
Meat & Potatoes
 –  Adam has generously given me permission to use his music, so please, support his generosity by checking out and purchasing his music at 
www.heyreyguitar.com – 
(no affiliate relationship, Adam's just my friend.)
SUBSCRIBE TO THE CHRISTIAN HOME AND FAMILY PODCAST
 LEAVE FEEDBACK AND A REVIEW ON I-TUNES
by