After (and only after) the spiritual vitality of your own life (see previous post series)- your Christian marriage is the most important aspect of your home.  No comparison.  Nothing even competes.
Not only does a strong Christian marriage provide the relational stability needed for a home to thrive, it is also the primary means through which the LORD brings about His work in the other members of the home.  But in order to get there, you've got to start with a right understanding of what Christian marriage is really about.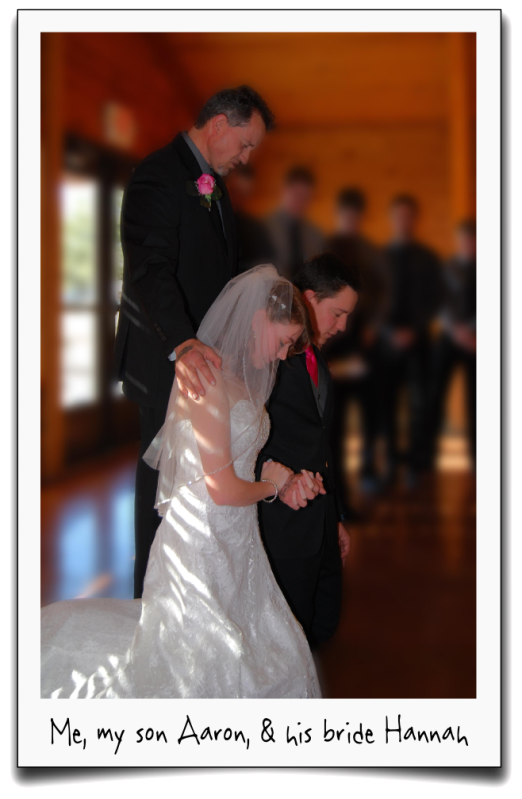 Christian Marriage – it's meaning
One of the most dominant images God uses in the scriptures to describe both His love for us and the type of relationship He desires to have with us, is the picture of marriage.
Take a look…
For your Maker is your husband, the LORD of hosts is his name; and the Holy One of Israel is your Redeemer, the God of the whole earth he is called. – Isaiah 54:5
Surely, as a treacherous wife leaves her husband, so have you been treacherous to me, O house of Israel, declares the LORD. – Jeremiah 3:20
Husbands, love your wives, as Christ loved the church and gave himself up for her… – Ephesians 5:25
Let us rejoice and exult and give him the glory, for the marriage of the Lamb has come, and his Bride has made herself ready; – Revelation 19:7
And I saw the holy city, new Jerusalem, coming down out of heaven from God, prepared as a bride adorned for her husband. – Revelation 21:2
When God peppers His word with the imagery of marriage like this, we'd be smart to consider the significance of what He's doing. He's using something familiar to teach us about something that is not as familiar. Marriage is the most intimate human relationship, and God intentionally chooses it to portray the type of relationship He desires to have with His people.
Our marriages are intended by God to be representations of His great love for His own people.
The way a husband loves his wife and the way a wife responds to his love are meant to show others something of God's love for His people.
That realization is thrilling and sobering at the same time
.
It's thrilling when you realize that as married couples we have the great privilege of showing others the love of God.  Imagine it in your day to day life: when your children, your friends, and your neighbors see you – a married couple – interacting with each other, they have the opportunity to see a picture of the unbelievable love of God, fleshed out in a human relationship right before their eyes! What a wonderful opportunity we have as married couples!
It's sobering when you realize that as married couples we have the great responsibility of showing others the love of God. It's our duty… our job… and we need to do it well.  Once again, it's an issue of stewardship.
Christian Marriage – moving yours forward
It is my greatest hope that the posts on marriage that you find on this website will enable you and your spouse to better love one another, and in so doing better represent God's great love for His people.  But the work you do will not only be for the sake of those watching. What you learn and apply will also benefit of your own marriage. Be a student of these issues for your own joy and happiness. That is exactly that kind of joy that will best represent God's devotion to His bride.
As you begin, know this: The LORD of all creation is present to teach you, guide you, and help you. It's His power that will enable you to do what you need to in order to grow
your marriage into one that is truly Christian. He's more than able to right any wrongs and clean up any messes – and He won't even break a sweat doing it!  With Him, all things are possible (Matthew 19:26). Move ahead trusting Him to do what only He can do.
[This post is a modified excerpt from the introduction of my book,
"The Marriage Improvement Project: A devotional for couples." ]
Q: What challenges do you face in making yours a truly Christian marriage?
Q: What are your thoughts about the way marriage represents Christ and the church?
by