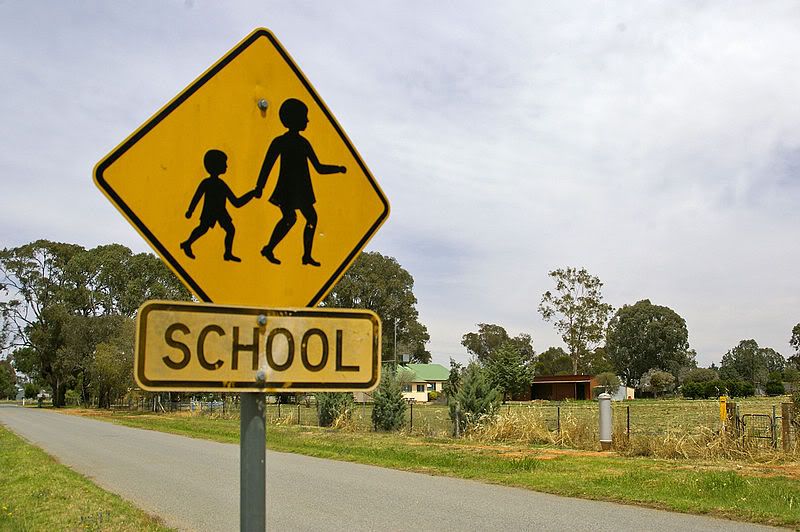 Christian Education for your children
When it comes to making educational choices for our children, we've not found any "formula" that works.  I don't think such a thing even exists.  Our journey in this area has felt very schizophrenic at times.  Our kids have home schooled, gone to public school, gone to charter schools, gone to private Christian schools, AND have even done on-line school.
The only consistent thing about our schooling is that we've been inconsistent!
Many Christian parents come up with crazy ideas about what truly constitutes "Christian Education".
For example…
Some are very concerned about their child's "social adjustment" and fear that if they are home schooled they won't know how to look people in the eye or carry on a conversation. To them, this option would make their kids become weirdos.
Others are overly concerned about the intellectual part of the equation and obsess over academics.  Their child must learn Latin, be schooled in the "classics" and rank in the top 10th percentile on standardized tests.  To do anything less would seem irresponsible to them.
Then there are those who fear their kids being exposed to worldly things in those dirty, rotten, terrible, debased public schools.  To them such a choice would be downright sinful.
I believe that ALL of these are mistaken notions.  Don't misunderstand, education is important and should be taken seriously, but there are more important things than what  their grade point average is at the end of the year, how many friends they have, and how "unstained by the world" they are.
What Matters More?
The development of our children's hearts.
There are a few, very simple questions that help me sort this out pretty quickly…
If my children were the most socially adept, well-liked, and popular kids in their school – but DID NOT have hearts that were passionately seeking to know Christ, what good would I have accomplished for them by making sure they were well socialized?
If my children were brainiacs, graduating at the top of their class, acing the ACT test, and getting scholarships galore because of their academic prowess – but DID NOT have a heart that was growing in love for God and love for their neighbor, what value would my careful attention to their intellectual development have?
I my kids never knew the names of the latest pop stars or television personalities, had only seen G-rated movies, and had no idea what homosexuality was – but DID NOT have the humility of heart to recognize their desperate need for the grace of God given through Christ, what advantage did I really give them in sheltering them from the "sinful" world?
More than good social skills, excellent academic opportunities, or protection from the world, your children (and mine) need parents who will diligently shepherd their hearts to love the LORD their God with all their heart, mind, soul, and strength (Mark 12:30).  And don't forget… you have to go first!

by